Net Fests 2002
Insert clever caption here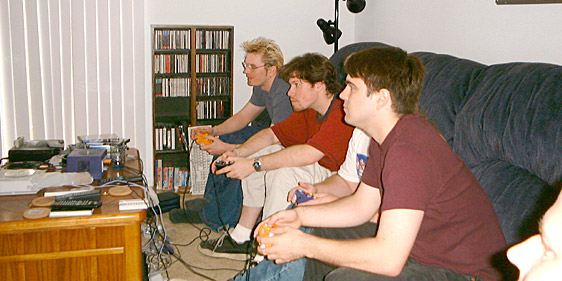 Front to Back: Mr. Nose, Iceman, Fat Rat (hidden), pr0n, Windsinger
Joystick wear is apparent with Rat's controllers.
Or he just gave us all bad controllers so he can win.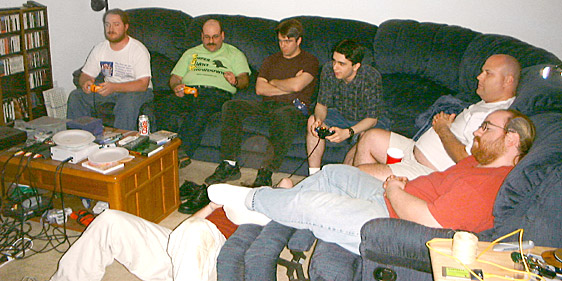 Left to Right: Fat-Rat, Mark, Icecube, Maskingtape, Kasta, Japi
Floor: Feets-Pr0nvoznick, fetish of the sole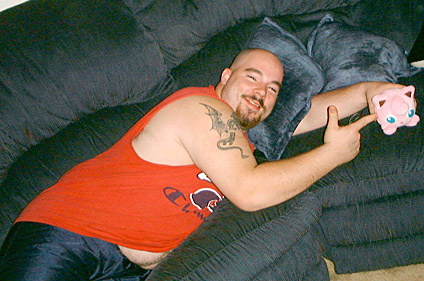 Looks like a good idea.
BADMITTEN





Iceman is trumphant admist the confusion.
Even with his own teammate apparently.


Fat Rat goes for a walk.



| | | |
| --- | --- | --- |
| Fat and Skinny | | Laurel and Hardy |



Someone went for the bonus points.
While some others just went.
Click on the screenshots
for a larger version.

Champion: Torgo

Second Place: pr0nvoznik

B Point King: pr0nvoznik, Torgo

Mad Bomber King: Torgo, pr0nvoznik, Fat-Rat




Torgo Gets Old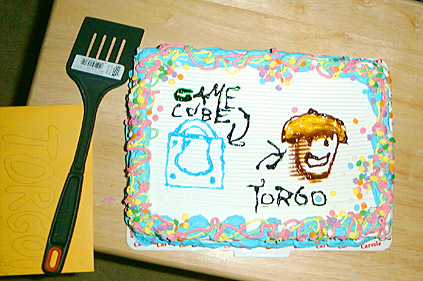 Torgo's Spatula and ice-cream cake.


| | |
| --- | --- |
| | |
| Torgo. | Torgo. |
June 15th, 2002
Hey another netfest! A slightly smaller one but fun nontheless. Not much in the way of Lan Gaming, the only action we saw of that primarily were some heated Quake 3 death matches between Iceman and Windsinger.
We did have some outdoor action going on with a Badmitten set that Fat-Rat brought along. It was quite fun! At one point, Pr0n rushed the net and broke it. I don't think he scored either on that. (:
Torgo turned older at this netfest, and was given the regular treatment of an ice-cream cake and a spatula spanking.