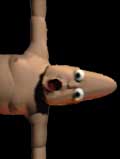 Balding Net Fests 2001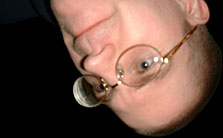 All your base are belong to us!

Left to right: Maskingtape, Mark, Egger, H.G.Wells, Santa, Trashbag
Left to right: Mark, P0RNVOZNIK, Galewind, SuaveDiggyDogg
Front: Mountain Dew Code Red
Notice they're holding GAMECUBE contollers.



Left to right: Extra Special Saturn, Backup Coffeetable (X-Box), Extra Special Playstation (slightly burried under XBOX games), PS2 (Burried under PS2, Xbox and Gamecube Games), Extremely Successful Gamecube, Dreamcast (under the Gamecube), N64 (good for only 3 games), Gameboy Advance, multi input switch (under the GBA).

All this was hooked up to the main TV station. It's the bait for serious couch camping.

Left to right: Suave Diggy Dog, jtp, Black Bomberman, Japi
Waiting for an X-Box game to load.
We are not amused.
Left to right: Windsinger, Mike, Galewind, Suave Diggy Dog, Fat Rat, pr0nvoznik, Keith
Left to right: Fat Rat, jtp, Chris, Keith
Left to right: Player 1, The Mad Couch Bomber, Player 3, Player 4, Player 5, Player 6

Winners
pr0nvoznik - ChamPion
Second Place - Galewind
Suave Diggy Dog - B Point King



Chinese Gift Exchange!

The booty.
Keith gets a present!
Then he gets robbed.
Kero-chan, a kawaii Kerbos.
Keith gets 3 chrome balls, and gets robbed.
Again.
Free Ball Kinetic Art.
Keith's chocolate balls.
Someone steals Keith's balls.
Again.
Chocolate Balls.
Since Keith has trouble holding onto his balls, he gets a new sack to toss off with.
Bean bag tic-tac-toe set.

Torgo gets an Operation.
Then gets robbed...
Operation board game.
Chris gets even.
He gets a gun.
Nerf Blaster.
Pr0nvoznik gets another mouth to feed.
Robo-Chi, Furby Kitty.
Mark gets ghetto fish.
Neon-Aqualite Fake Fish aquarium.
It's curtains for japi.
Scroll you, buddy!
Dracula-X wall scroll.
Sam gets a third arm.
Arggg!
Robo-Xtendor robotic arm.
Randomness

Left to right: Japi, Suave Diggy Dogg, Keith, Strider, Egger's Nose
Left to right: Guy in blue shirt, Fat Rat, Brother of Fat Rat, Guy in purple shirt, TorgoTorgoTorgo



Left to right: Blue shirt guy, Japi, Mark, Hoberman's Balll, Roxi, Chris, Someone, Blown out face
Japi shows mark the benefit of having a third arm.
Left to right: Mark going to protect himself, John, Fat Rat, Japi, Keith, Arm




Why the hell do the simple things take this much effort and manpower?
If there was a 5 year old in the house, that toy would have been opened in seconds.
Left to right: Confused Monk, That guy, John, Fat Rat

The reason we use nicknames:
Left to right: Chris, John, John, Andy, Chris, Keith, Chris, Chris


Left to right: Irrelevnat Elephant, Hat Head, p0rnvoznik, Fat Rat, Guy with gun covering guy with third arm going for beer

These guys looks very suspicious.
Definitly not to be trusted.


Left to right: Mark, statue of jtp, Fat Rat, Onlookers

Torgo's cool gun.
We'll probably have a dozzen of these next year. (:
Of course we can't have net fest pictures without one of these.
Xmas and New Years Net Fests!
December 29th & 31st, 2001
(unnoficially 28th through the 1st)


The large end of the year gaming marathon! This year it started unofficialy on Friday, the 28th and continued into the New Year on the 1st!

The new season brought with it a couple of new gaming systems. We had them all! Muahahahaaa! Nintendo's GameCube deifnitly proved to be the outstanding system with it's mutliplayer games. We had a lot of fun playing Smash Brothers Melee of course, as well as Super Monkey Balls. Even Pickman was was very cool to watch and play. It jsut proves that Nintendo knows what it takes to make any kind of game great. The joysticks do take a bit to get used to however, the buttons aren't as unituitive as on a Playstation joystick for example. Next was of course the X-box, aka: the Coffee Table. Even the freakin' joysticks were rediculously huge. Although Dead or Alive 3 looked pretty nice on it, there wasn't much elseon that proved interesting really. The PS2 and Tony Hawk Pro Skater 3 was awesome. Roxikat played Concor's Bad Fur Day on the N64 for 8+ hours overnight, getting very far into the game. That game is amazing. Amazing that they finally released it. (:

Our Bomberman Tournament prize selection was fruitful this time. We had pr0n, tentacle pr0n, a trophy and pr0n. More appropriatly, the tournament should be named the Bomber-ASS Tournament, since some mad couch bomber relentlessly stunk up the gaming area all night long. We think it was Mike, but other people audibly displayed their efforts into the air. The worse part of it is, there was a follow up attack the second night during another round of Apples to Apples, which by the way is a very fun card game. Unfortunatly we had to suffer through rounds of both anonymous and obvious flatulent attacks by EVERYONE involved. But the worst was yet to happen. At the very end of the game, Torgo and his Colon of Caustic Death emptied the play area and lower levels of the house for several minutes with a mighty odor that would make the Bog of Eternal Stench seem like a rose garden. Let's hear it for Torgo. Booooooooooooooooooooooooooooooooooooooooooooooooooooo.

On a lighter, fresher note, we had for the first time a Chinese Gift Exchange this year. It was awesome. Simply, everyone brought one gift, and it was placed in a pool. Names were drawn from a vessel and the winner got to choose and unwrap a gift. Then another person was chosen with the ability to take a new, unopened gift, or viciously theft a gift from someone else. A gift could only be thefted three times though. Keith was the most robbed victim. But it was fun, and the gifts were great.

On with the LAN gaming. We did a lot of Unreal Tournament. Fat Rat played for two nights an entire game of UT Crane, with the goal being 999 kills.The game ran overnight while he wasn't attending it, but eventually he came back to win it. There were several massive UT Crane matches during the night. We also had our first successful linkup of Starcraft! Teufel joined in via the internet and a few long rounds of that went on. Late night, there was of course, Tribes action. Just Tribes 1 though. On friday we drew up teams and had some great battles, they were very well matched. Saturday was taking it's toll a bit on Windy and he eventualy left and stormed out because he couldn't take falling down a fucking damn mountainside anymore. (: But it was still a lot of fun. I think. (:

Japi's Get Jason a New Basement TV fund is slowly growing. He's got enough to buy a small potted plant now.

Food for the weekend was abundant. We had hamburgers, hot dogs, Mark's Mild and Spicy meat, endless flowing soda and so on.

Officialy we brought in the New Year watching the Vancouver / Flyers Game with intermissions of Tentacle Pr0n.